$70 per 60 minutes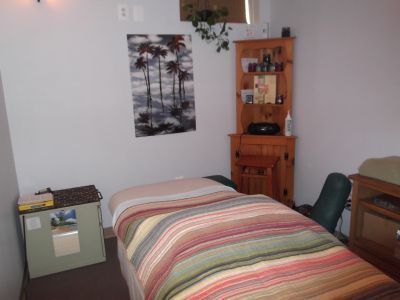 Therapeutic Massage is a combination of swedish and deep tissue techniques. This type of bodywork is excellent for reducing aches and pains, decreasing stress, and improving range of motion.

$70 per 60 minutes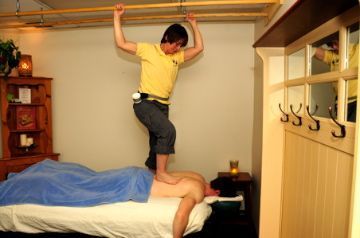 Ashiatsu is an ancient form of barefoot massage that uses the feet of the therapist to apply deep compression strokes to the body. It may help bring about postural alignment, increased circulation, and relief of sore muscles. As it provides a flushing, lengthening effect for the muscles, this is a good choice for athletes.

$75 per 60 minutes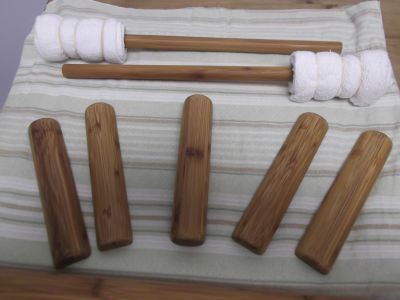 Bamboo Fusion is a massage done with warm bamboo tools. The heat helps provide a relaxing experience with increased detox benefit.

$Call per
Chair massage is a popular way of relieving stress and releasing tension right in your home or workplace. You receive your massage in a specialized ergonomic chair which I bring to your location (or you can come to my office). In addition to the usual health benefits of massage, another benefit of chair massage is that it is done over the clothing, no oils or lotions are used, and the sessions are shorter (5 to 30 minutes) making it convenient enough to fit into your busy schedule.